On Monday last all our staff and some members of other parish organisation took part in training for resuscitation, and AED training. The resuscitation training demonstrated how to keep blood flowing and help someone to breath when they cannot and how to recognise when someone is not breathing. The AED training involved showing everyone how to use a defibrillator.

Here's John Ryan practicing resuscitation techniques. Although it does look like he's trying to choke the dummy he is in fact tilting the head back to ensure the air passage is open.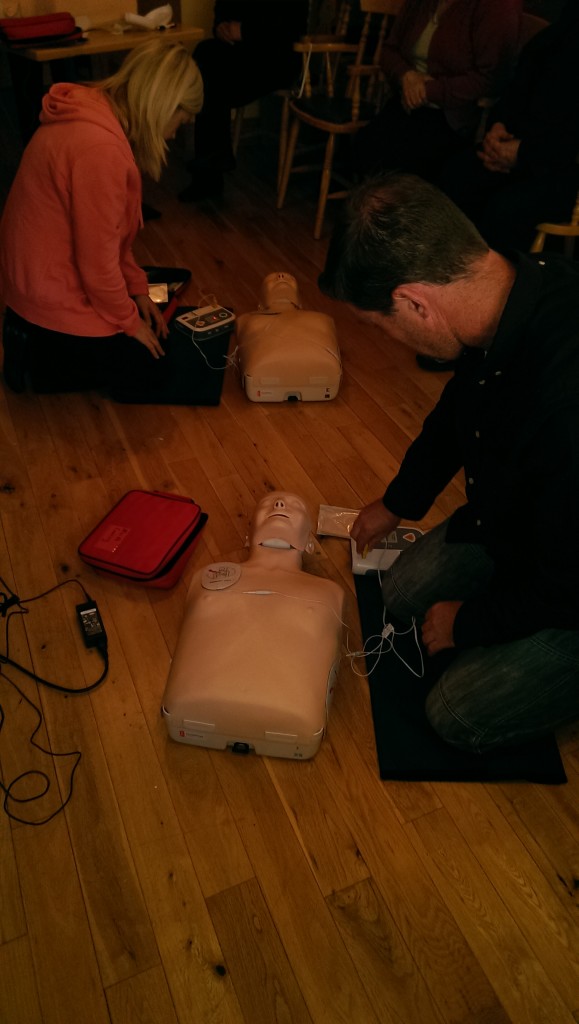 Here John and Clare (both members of the local bingo committee) are connecting the AED (Automated External defibrillator) machines to the dummies.
In all 12 people were trained on the day.